Featured
Chicago Mayor Announces New IT Approach; Appoints CTO and CIO
Chicago Mayor Lori E. Lightfoot along with the Department of Assets, Information, and Services (AIS) have announced a new IT modernization approach that will enhance city services and provide transparency through broader access to data and continued privacy protections.
Recent News
FCC Broadband Data Task Force Announces Access to Collection System

The Federal Communications Commission (FCC) Broadband Data Task Force announced that fixed and mobile broadband providers in the Broadband Data Collection (BDC) may obtain early access to certain portions of the system to enter identifiable information in advance of the broadband availability data filing window on June 30.

Eliminate the Daily Grind in IT Service Management With Automation

MeriTalk recently sat down with Andrew Graf, chief product officer and co-founder of TeamDynamix, to discuss how government can recruit and retain top technology talent by tapping into automation to eliminate the daily grind of mundane tasks that lead to burnout and turnover.

SolarWinds Report Cites Complexities in Hybrid IT Implementation

The accelerated move toward digital transformation spurred by the COVID-19 pandemic has proven to be challenging to many as they have further embraced hybrid IT structures, according to a recent report from SolarWinds.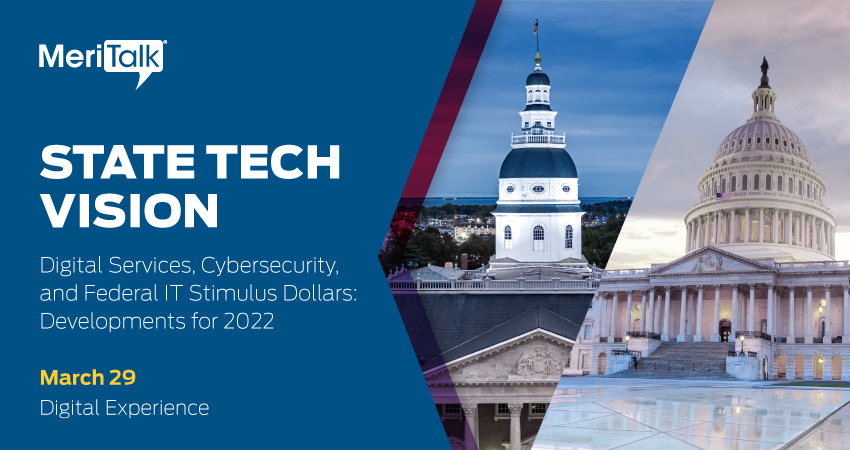 Join MeriTalk's virtual program for an update on the allocation of federal dollars to SLGs, and how SLG leaders are planning to apply internal and federal stimulus dollars to digital services, cybersecurity, and other initiatives.