Modernizing IT Service: Public Sector IT Leaders Leverage Automation to Alleviate Pressure
Public sector IT service desks across the country are overwhelmed by increased ticket volumes, the proliferation of applications, and consistent hardships to hire and retain IT talent. As a result, many public sector IT leaders are rethinking how they address IT Service delivery.
This webinar discusses the enormous shift toward no-code technology and how embracing it can assist IT leaders to quickly deploy automation and workflow, better manage self-service portals, and efficiently roll out a true enterprise service management strategy.
View this webinar to learn more about:
Deploying a self-service portal to support 'shift-left' IT service delivery
No-code automation and workflow; what to address first?
Making ESM a reality with rapid deployment of departmental applications
Reducing the toil for improved talent retention
Embracing ITIL with a tech platform to support the framework
Digital Experience
Tuesday, February 28, 2023
1:30 – 2:30 p.m. EST
Speakers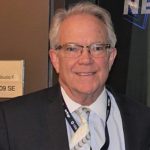 Senior Advisor, Government Programs, Former MA & CA CIO, NASCIO President
MeriTalk
Register
All fields marked with asterisks (*) are required.